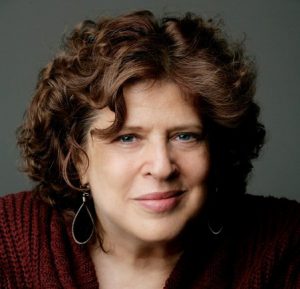 Nancy Becker-Kennedy
Honorary Board Member
Board member since: June 2014
Injured in a diving accident at age 20, Nancy Becker Kennedy returned to college to complete a Masters degree in communications.  She went on to become a news producer for public television, a published playwright, award-winning writer and composer as well as the first person in a wheelchair to star as a series regular in both daytime "General Hospital" on ABC and night time "The Louie Show" on CBS television.
Nancy is committed to opening doors. A lifelong activist, she has lobbied congress to advance the rights of people with disabilities and has been arrested more times than she can remember for acts of non-violent civil disobedience as a member of ADAPT American Disabled for Attendant Programs Today, a national civil rights organization that fights for the release of people who are inappropriately locked away in nursing homes and institutions. With the arts, Nancy opens another kind of door–the door of the heart that sometimes closes in fear when you see someone in a wheelchair.
Having spent equal time in both worlds, and possessing unusual candor, warmth and iconoclastic humor, Nancy is uniquely qualified at helping people deal with the discomfort that can exist between people with disabilities and people without them.  When asked how she can answer intimate questions with so much ease, she replies "The deeply seated answer is that I am unbelievably insensitive."
Nancy served almost 20 years and the Los Angeles County Personal Assistant Services Council that oversees the in-home care of over 200,000 seniors and people with disabilities. She is dedicated all of her adult life to making sure the people disabilities live independently and fighting changes to the In-Home Supportive Services program and SSI that make that a barrier. She is thrilled to be serving as the Olmstead Coordinator for Communities Actively Living Independent and Free (CALIF).
In addition to her work as a comedian, playwright, stage and television actress, Nancy Becker Kennedy is a nationally recognized expert featured in magazines ranging from "Ms." to Penthouse where she was touted along with John Callahan as ushers of a new era of disability "hip humor."  She has given countless television and radio interviews including featured stories on "60 Minutes,"  "60 Minutes II,"  "CBS Eye on America with Dan Rather,"  "CBS Nightwatch" with Charlie Rose," as well as print media including "The New York Times" "The Washington Post" and "New Republic."  Nancy is a Contributing Editor to the award-winning national magazine "New Mobility," and is currently touring with her autobiographical play "I Had to Break My Neck to Get Here."